we4DRR general assembly 2023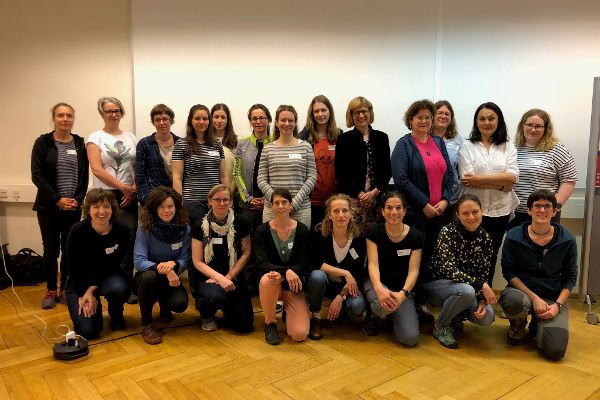 The annual we4DRR general assembly took place from 22nd to 23rd of May 2023 in Innsbruck, Austria.
From May 22nd to May 23rd we4DRR members met in Innsbruck, Austria for the annual general assembly of the women's network.
The current membership structure was presented at the general assembly: more than 130 members from Austria, Switzerland, Germany, Italy, Republic of Serbia and other countries are part of the network.
After the official part, the technical presentations followed:
Anne Hormes, sky4geo: Acceleration of the Gradenbach-Eggerberg mountain slope deformation Anna Wirbel, Austrian Research Centre for Forests: AvaFrame - the open avalanche framework
Vanessa Kulcar, University of Innsbruck: Psychological impacts of global crises
Karin Weber, University of Natural Resources and Life Sciences: Gender-responsive and disability-inclusive DRR in Europe Insights from a report by the OSCE Mission to Serbia and the OCEEA
Maria Catherina Polderman, Austrian Academy of Sciences: Challenges and opportunities in transdisciplinary approaches to disaster risk reduction: reflections from two research projects
The next day a training on science and project communication presented helpful essentials and was followed by a lively discussion on everyday examples. In the afternoon members attended an excursion to technical and biological avalanche protection measures for the city of Innsbruck adressing the current situation and future challenges.
HinweisHinweis
If you want to become a we4DRR member please write an email to contact[at]we4drr.net