we are we4DRR - Margreth Keiler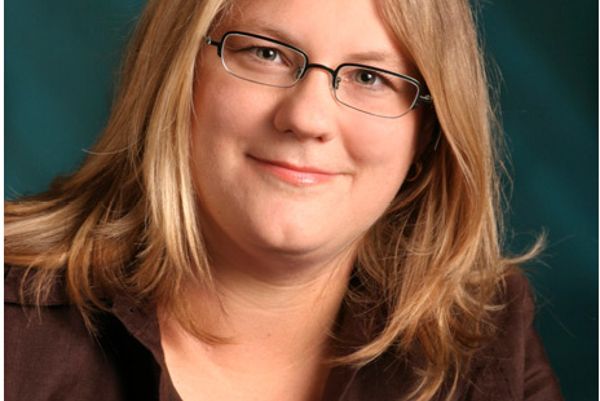 "You have to attempt the impossible in order to achieve the possible." (Hermann Hesse)
Margreth's career
She studied Geography at the University of Innsbruck (Austria) and the University of Aberdeen (UK) as an Erasmus student
She completed her PhD in 2004 with focus on the evolution of avalanche risk at the University of Innsbruck (Austria)
She worked as an assistant professor at the University of Vienna (Austria) from 2004 - 2011 with research focus on multi-hazard assessment, vulnerability analysis and the impact of global change to mountain hazard risk.
Her research activities include also scientific exchanges and longer stays at the University of Exeter (UK), Duke University (USA) with a Fulbright Visiting Professorship and at the Santa Fe Institute (USA) focusing on complex system research.
In 2012 she received her "habilitation" in Geography from the University of Vienna and University of Bern (Switzerland). Her thesis topic was titled "From risk to coupled human-landscape systems – Challenges and new perspectives in natural hazard and risk research".
Since August 2011 she is a Professor of Geography at the Institute of Geography (University of Bern) heading the Unit of Geomorphology, Natural Hazards and Risk Research. Since 2015 she coordinates the cluster 'Risk and Resilience' at the Institute of Geography, University of Bern. She is also the co-leader of the Mobiliar Lab of Natural Risks at the Oeschger Centre for Climate Change Research
She has published many peer-reviewed papers and book chapters in the field of natural hazards, exposure, vulnerability and risk and has presented her research in numerous international scientific conferences
Why natural hazards?
Beautiful landscapes like mountains offer a lot of resources for the society but mountainous communities are also challenged by natural hazards in these geomorphological active landscapes.
It is fascinating to investigate and to contribute to a better understanding of natural hazard processes.
Risk and losses due to natural hazards are an interplay between the bio-physical world and the society, therefore, it is an exciting and challenging multidisciplinary research field
Natural hazards and risk research is an applied research field allowing close collaboration with different stakeholders and the public.
… each new damaging event poses new challenges and questions?
Her point of view on women in DRR
DRR is male dominated from a local to a global level
Women are often neglected in the whole DRR process and are not ask for their contribution in the decision making process
The impacts of natural hazards on women, children and men during and after the event is very often different
There are not so many female professionals working in the field of DRR and they are even less in higher positions.
The lack of women working in DRR means also the lack of an important perspective and a lost chance to improve DRR strategies and actions.
Why we4DRR?
To make women and men more aware of gender issues in DRR
To support young women working in DRR and to offer them more opportunities
To have fun and exchange experiences within the we4DRR network
Together we can contribute to improve DRR!
Weiterführende Informationen