we are we4DRR - Maria Papathoma-Köhle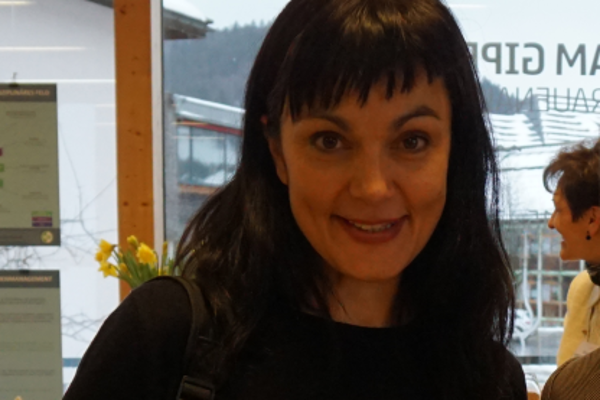 "Work and live in different places. It will not just make you a better scientist but a better person in general."
Maria's career
She studied Geology at the University of Athens (Greece) and completed her MSc in Environmental Management Practice at the University of Durham (UK)
She was awarded with her PhD in "Tsunami Vulnerability Assessment in Greece" in 2003 by the Centre for Disaster Management, Coventry University (UK)
She worked as a postdoctoral researcher in many European projects and as a lecturer at the Department of Geography and Regional Research in Vienna (Austria) and was the scientific coordinator of the MSc "Risk Prevention and Disaster Management" (2009-2016)
Since February 2016 works as a postdoctoral researcher at the Institute of Mountain Risk Engineering at the University of Life Sciences (BOKU) in Vienna (Austria)
In July 2016 she received the Elise-Richter fellowship (FWF) in 2016 to complete her "Habilitation" (2016-2020)
She has published many peer-reviewed papers in the field of risk and vulnerability to natural hazards and has presented her research in numerous international scientific conferences
Why natural hazards?
Natural hazards and risk research is a multidisciplinary research field bringing together natural and social sciences.
Natural hazards are not just physical processes but they uncover underlying processes and conditions such as poverty, inequality etc.
Living in Greece, Austria and the UK natural hazards may become part of your everyday life
Her point of view on women in DRR
Women are disproportionally affected by natural hazards
many women are involved in DRR research, but they are less visible in higher positions
women struggle with their career in DRR (and other disciplines) due to personal circumstances (motherhood)
the role of women working in DRR (especially in emergency operations) is often underestimated or not adequately presented by the media
Why we4DRR?
To identify common problems
To make women in DRR visible
we4DRR network can act as a network for science and research as well
Exchange of data, research results, project ideas, etc.
Together we can achieve more
Weiterführende Informationen