we are we4DRR - Giulia Roder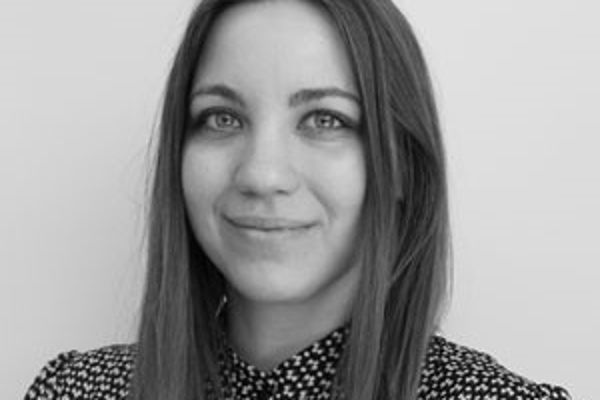 "If it doesn't challenge you, it doesn't change you"
Giulia's career
Giulia studied at the University of Padova (Italy) and attended the University of Valladolid (Spain) during the bachelor and the National Cheng Kung University (Taiwan) during the Master for her thesis.
She obtained her PhD in Land, Environment, Resources and Health at the University of Padova (Italy) with a thesis on human and floods interactions.
She then joined the Institute for the Advanced Study of Sustainability - United Nations University in Tokyo (Japan) as Research Associate working in a project related to water security and sustainability in the Asia Pacific.
Giulia currently is a postdoc fellow at the Department of Economics and Statistics at the University of Udine working on a project related to water safety plans and communities' wellbeing.
Why natural hazards?
The direct experience of a flood event in 2010 made her wonder about the environmental and social implications of floods and how people conceptualize the risk, are able to tolerate it, or not, and evaluate uncertainty and understanding which are the cognitive components that drive protective behaviours.
Natural hazards affect communities in complex terms, from the physical, social, economic, political perspectives, and it is our responsibility to understand this unique interaction.
The mutual relationship that people have with the environment is our cultural and biophysical heritage, that needs to be listened to and protected.
One of the biggest challenges is to find a way to build a culture of prevention. By paraphrasing Kofi Annan words in 1999, prevention is invisible since the costs we need to burden, are paid today, however, benefits lie the distant future and are not often tangible.
Water (and disaster) governance needs renovation, investments and stronger legislative arrangements. But it is not a straightforward commitment since policymaking usually works at different temporal and spatial scales respecting the social and the environmental ones. So, this is a big opportunity for us, young researchers, to look for a more geo-politic perspective of change, creating alliances with like-minded organizations and agencies and create opportunities of dialogue with communities.
Her point of view on women in DRR
Women have been seen to be valuable resources in DRR and management at the society, academics and political levels. The concept of being female and vulnerable is becoming quite stale in scientific literature and sustainable development.
Women are actors of change and need to be included in the DRR dialogue and action.
If to one side fostering gendered researches may somehow strengthen the divide among sexes in DRR, there is the need to highlight that some differences are present, and they are not merely biological, but also social, economic, cultural and political (and site-specific) that need to be identified and taken into account when planning or responding to an emergency.
Why we4DRR?
Because if we go alone, we go faster, but if we go together, we go far.
Sharing is at the base of we4DRR, an association that leaves behind a vertical structural management (more often hierarchical) and foster horizontal cooperation.
It's a network of people and academics of different fields, whose exchange is fundamental for personal and professional growth
Weiterführende Informationen